Leviticus 13-14: Tips for Smoother Skin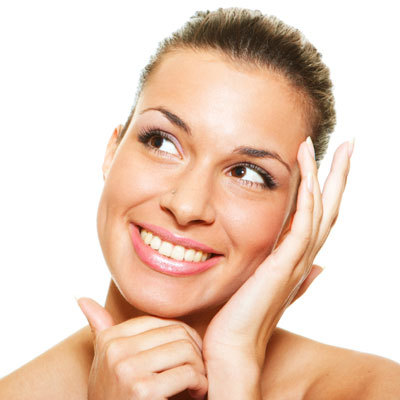 Continuing in his dispensation of infallible medical advice, the Lord provided the following guidelines for dealing with leprosy and various other skin diseases. For convenience, these have been laid out in a Mayo Clinic-esque fashion. Of course, only a licensed professional can give proper medical advice, so be sure to consult your priest.
Symptoms
Does your skin appear swollen, shiny, or have a rash?
Does the sore appear to be more than skin-deep?
Has the hair in the sore turned white?
If you answered YES to 1, 2, and 3, you are ceremonially unclean. See below for treatment.
If you answered YES to 1, you are to be isolated for seven days, then consult your priest again for another assessment. If the sore fades during your quarantine, it was simply a rash. If it spreads, you are likely ceremonially unclean. See below for treatment.
---
Description
Defiling Skin Disease can present itself in many forms, including but not limited to:
White swelling in skin that turns hair white
Raw flesh exposed in swelling
Boils that heal leaving a white swelling OR reddish-white spot, which is more than skin-deep AND the skin in the sore has turned white AND/OR is spreading
Burns that turn reddish-white OR white AND are more than skin deep, AND/OR are spreading
Sores on the head or chin, which are more than skin deep AND have thin, yellow hairs.
Reddish-white sores on the head causing hair loss.
---
Treatment
While there is no real treatment for Defiling Skin Disease, doing the following allegedly help healing:
Wear torn clothes
Keep hair unkempt
Cover lower part of your face
Become a hermit and live outside the camp
Whenever in the presence of others, call out repeatedly: "UNCLEAN! UNCLEAN!"
As the skin disease miraculously resolves itself, your healthcare professional (i.e. a priest) may prescribe the following preventative measures may help stave off future infections:
Kill one bird over a clay pot filled with fresh water. Dip a live bird, together with cedar wood, yarn, and hyssop, into the blood of the killed bird. Have a priest sprinkle this aromatic mixture over you seven times before releasing the bloodied bird.
Live outside for seven days, then shave off all your hair.
Bring two male lambs and one year-old ewe, a handful of flour mixed with olive oil, and about 1.25 cups of oil to a priest. He will slaughter the lamb, rub some of the blood on your ear, thumb, and big toe, and then rub himself down with oil. Then he'll burn the carcasses.
---
A note on defiling molds: Molds can be nasty, persistent, and defiling. Fortunately your healthcare professional (your priest) also happens to be an expert home inspector! If you suspect mold in your home, call your priest. He may prescribe that your home be torn down entirely, or may opt for the sacrificial route:

Collect two birds, cedar wood, yarn and hyssop
Kill one bird over a clay pot filled with fresh water
Dip the other bird, cedar, yarn, and hyssop into the bloody mess in the pot.
Liberally sprinkle the bloody concoction around the house (makes a great accent wall!)
Release what's left of the live bird